Auto Repair & Service
Acme Tire and Auto Inc., provides full service auto repair on all makes and models. From minor to major repairs, we have the expertise, experience, and equipment to handle all types of repairs, maintenance, and modifications. We are proud to be a member of the Great Lakes Auto Association and the Rockford Chamber of Commerce.
With state and ASE Certified technicians on staff, we can accurately assess and address any issue that your vehicle may be having: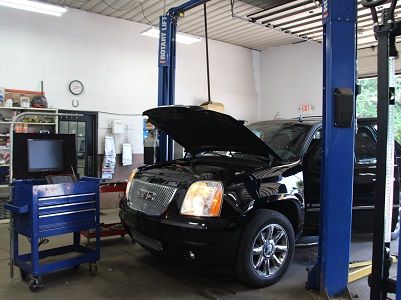 Engine Repair & Replacement
Transmission Repair
Brake Repair
Tune-Ups
Bearings
Ball Joints & Tie Rods
Shocks & Strut Replacement
Alternators
Starters
Air Conditioning
Alignments
Radiators
Water Pumps
Steering and Axle Problems
Electrical Problems
And Much More
Auto Repair Service
For customer convenience, we offer complimentary vehicle pick-up and delivery. After dropping off your vehicle, if you need a ride to or from work or home, we will be happy to provide you transportation while your vehicle is being serviced.
If your vehicle is in need of towing, we offer full service towing through our partner, Nelson's Wrecker Service, and would be more than happy to schedule a pickup of your vehicle.
If you have any questions regarding any of our auto repair services, please do not hesitate to contact us at (616) 874-9050. We are here to help!